OUR MISSION IS .................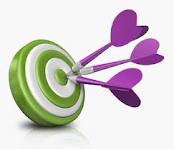 Our main Motto is to reveal the beauty of the subject to the student, so that education becomes a joyous process and not a dreary task to be achieved.
We maintain the standards; enhance the quality and level of education by providing excellent faculty team and providing practical knowledge of the subject. By imparting excellent educational and practical training, we change the life of our students to face the upcoming challenges.
The real responsibility on us is to reveal to the students, the beauty of life and to achieve the best measurable results, not only in academics but also in every field of their choice.
In the college we are not only taking the responsibility to impart knowledge, skill and confidences, which equip them to contribute positively to the society , but also to awaken sensibility, expressive communication skills & creativity in the student.
The college creates the atmosphere of working co-operatively by organizing several group & Social activities so that the student may have the joy of working together with friendship.
College provide homely, simple & harmonious environment to the students.
College organizes several Tutorials, Seminar, Lectures, research works etc. for the students, so that they can understand their subject easily & become more practical.
College also provide guidance and assistance to the student for their future, regarding various scope of their subject or for various competitive exam according to their aim & ambition . College also provides various personality development programmers/Lectures. .
College provides advanced Information technology which enables the student to step towards 21st Century. .
The only Goal of this college is to lead the present century and translate our motto into action

"

TAMSO MA JYOTIR GAMAYA

". .
Promoting Excellence
In
Teaching, Learning ,Training & Reserach
Useful Information